Tired of carrying around the burden and frustration of your bad habits?
Change is possible. And easier than you think.
What would your life look like if you finally kicked that bad habit?
Something came to mind, didn't it –

Was it the full breath after years of strained breathing?
The lightness of your body without the heavy unwanted weight?
Or the feeling of waking up stress free and excited for a new day?

What if I told you there was a way to train your brain into doing exactly what you wanted,
so you can finally shift the narrative of your own life.

For good.
We've helped dozens of people in Metro Vancouver:
Other issues we help with: Build Self Confidence, Improve Sleep, Break Bad Habits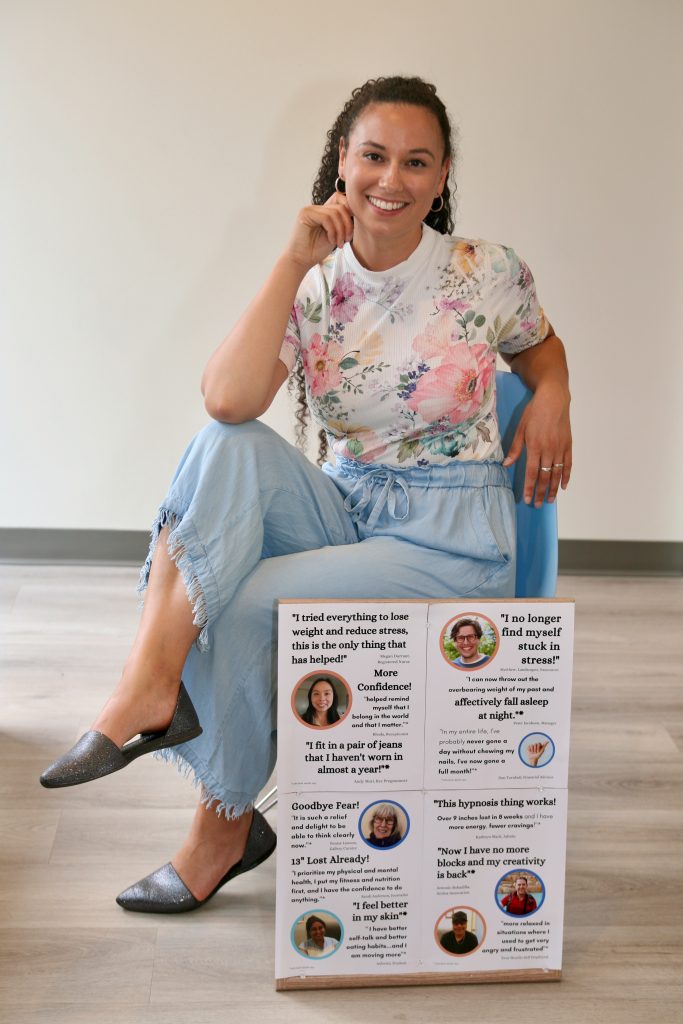 Clinic Director Jessica's Story
Hypnosis completely changed my life - now it's your turn.
I used to be an angry person.

I tried to soothe myself with baked goods and desserts. I stayed angry, and carried around 30+ unwanted, painful pounds for years until I discovered hypnosis. The tools I've gained from learning and practicing hypnosis have allowed me to create real change in my health and well-being, relationships, self-esteem, work and daily life.

Whether your goal is weight loss, smoking cessation, stress reduction, sleep improvement, personal growth, freedom from fears or bad habits, or anything in-between; I believe that hypnosis can benefit everybody!
You can stop living in the same frustrating cycle.
Take back your confidence and control.